First ARSINOE Open Tender
for Climate Adaptation Innovations
MAY – JULY 2023
Are you developing an innovative solution for climate adaptation?
We invite you to submit your innovation to ARSINOE's first Open Tender for Innovations!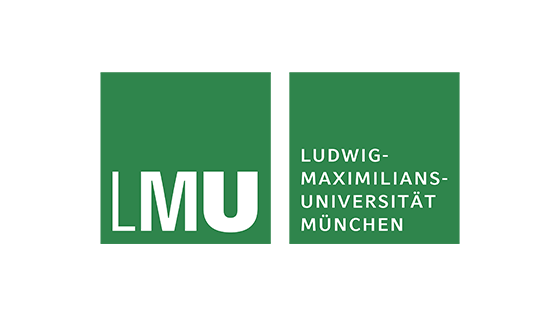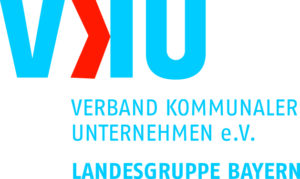 We are seeking solutions that can help our regions and communities across Europe increase their resilience to extreme heat, water scarcity, drought, water pollution, and/or floods.
Does your innovation mitigate the impacts of extreme heat, water stress, water pollution and/or floods on social, economic and environmental systems?
Are you looking to demonstrate your innovation, make it fit with needs of real end users, and meet prospective clients?
What is ARSINOE and what are the Open Tenders for Innovations?
ARSINOE is an EU-funded project aimed at creating climate-resilient regions through systemic solutions and innovations. In 2023 the project is launching a series of open tenders to take stock of innovative climate adaptation solutions from across Europe. The aim is to identify promising or mature innovations that can help our case study regions become more climate resilient. Applications will be evaluated and the selected ones can receive up to EUR 50.000 for demonstration activities in the Main River (Germany) and Canary Islands (Spain) case studies, and up to EUR 25.000 in the Albanian demarcation of the Ohrid & Prespa Lakes case study (see more info on our case studies below).
What are the general requirements?
Applicants (innovators) have to be an established legal entity based in one of the eligible countries:  Austria, Belgium, Bulgaria, Croatia, Cyprus, Czech Republic, Denmark, Estonia, Finland, France, Germany, Greece, Hungary, Ireland, Italy, Latvia, Lithuania, Luxembourg, Malta, the Netherlands, Poland, Portugal, Romania, Slovakia, Slovenia, Spain, Sweden, Iceland, Norway, Albania, Armenia, Bosnia and Herzegovina, Faroe Islands, Georgia, Israel, Kosovo, Moldova, Montenegro, North Macedonia, Serbia, Tunisia, Turkey, Ukraine, UK.
Applicants may be small- or medium-sized, enterprises, start-up companies, spin-off companies, universities or research and technology development institutes, multinationals or subsidiaries/daughter companies, NGOs, and foundations.
Contracting of the innovation is possible without conflicting with the legal requirements that the contracting party is subject to (e.g. those associated with public procurement legislation).
The online application has been submitted before the deadline via the ARSINOE webpage.
The online application form has responses to all questions. Only complete applications will be considered.
Selected innovations are available, and innovators are able to conduct any testing and implementation activities, including respective results reporting, within the period between October 2023 and March 2025. The exact dates and timeline are to be agreed with the contracting party during the contracting phase.
The innovation is relevant to the case study, i.e. it is deemed capable of contributing to addressing the challenge of the case study and to achieving its goals as they are stated in the supplementary materials published with the call.
How will my online application be evaluated?
For the evaluation, an Evaluation Committee is formed with members of ARSINOE consortium (with the leaders and co-leaders of our regional case studies to represent the interests of their stakeholders and independent partners to ensure the transparency and neutrality of the process). The Committee evaluates the applications according to seven pre-defined criteria which include: three types of readiness (Technical, Social, Market) and four qualitative criteria (Testing Feasibility, Innovator Vision, Promising Innovation, and Contribution to Social and Governance Transformation).
ARSINOE Case Studies participating in the first Open Tender
The Main River in Germany, the Canary Islands in Spain, and the Albanian demarcation of the Ohrid and Prespa Lakes are the three case studies participating in this first tender. The items below provide access to the challenge statements and supplementary material that the three case studies have prepared for you to propose your solutions.
Main River Basin (DE)
Canary Islands (ES)
Ohrid & Prespa Lakes (AL)
What do I have to do to participate?
Thoroughly review the challenge statements and supplementary material that the participating Case Studies have put together to describe their climate adaptation needs and priorities (click on the "+ More info" buttons above).
Visit climateinnovationwindow.eu to see what climate innovations we have worked with in the past.
Read carefully the guide for applicants before starting to prepare the online application.
Click here to prepare and submit your application online. Deadline for applications is Sunday 23rd July 2023 at 23:59 CEST.
In addition, we invite you to register here to participate in the online Info Sessions taking place on Tuesday 6 June and Tuesday 4 July 2023 at 14:00 CEST. During these sessions applicants will have the chance to express their doubts or questions and receive guidance about the application process. Moreover, we suggest you check our FAQs document which will be regularly updated with the questions raised during the Info Sessions.